Agro Alliance, ООО,

UA
Мадрид, ES
LTD "Agro-Alliance", founded in 2010, is one of the leading Ukrainian group for exports of grains, oilseeds and their derivatives. We suggest the delivery of all kinds of grains, oilseeds and their
Group of companies contact..., ТОО,

KZ
Мадрид, ES
Present to your attention a plot of land located in a favorable place for business in one place. Along the Republican road R-262. Zhaksy-Esil-Buzuluk 27 kilometers from the city of Esil, at the
Fenil, LLC,

IL
Барселона, ES
Dear sales manager! We are seeking the Customer for regular shipping Russian medium grain high grade rice: rice, 10% 2. Osman, 4% 3. Baldo, 4% 4. Broken 100% 5. Camolino offered quality.
Stanok expert, ООО,

RU
Барселона, ES
N1 machine for restoration of repair of fuel sprayers The machine N1 allows to restore with maximum accuracy the geometry of the locking cone corners on any external surfaces of valves, spray needles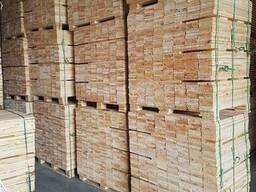 Selling 16×75 16×95 75×75, Мадрид.
135 € /м.куб.
Щепа для копчения, Барселона.
0.45 € /кг 0.40 € /кг оптом
×
×
×